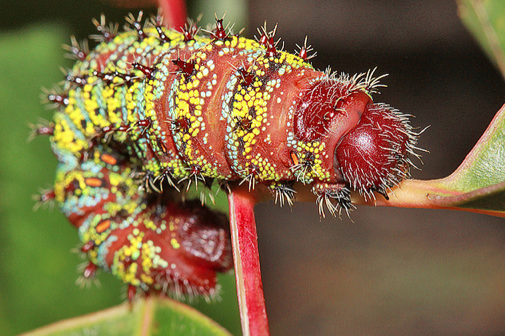 Who Invited the Ugly Christmas Sweater Caterpillar?
---
Habitat: South Africa
Status: Not Listed
The caterpillar of the Pine Emperor Moth (Nudaurelia cytherea) isn't exactly dressed for a glamorous ball but instead an ugly Christmas sweater party! It's definitely looking festive with that big, fat, red santa-inspired body dotted with lime green, lemon, and light blue spots. I think the course gray hairs really add an extra touch of 'ugly' to the ugly Christmas sweater caterpillar feel, don't you?