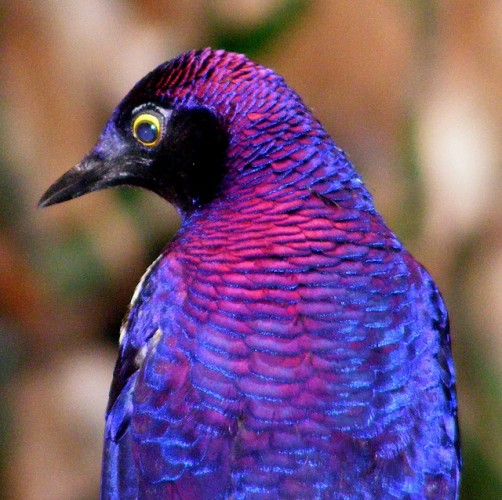 Amethyst Starling: Holder of All the Colors of the Galaxy in Its Feathers
---
Habitat:
Sub-Saharan Africa
Status:
Least Concern
Here's the unbelievably striking Amethyst Starling or Violet-backed Starling (Cinnyricinclus leucogaster). The purple and indigo feathers are quite a sight to behold amongst the common greens and browns found in its grassy environment. It almost looks like the colors of a galaxy are trapped within each iridescent feather. Iridescence in bird feathers is due to microstructures of the feather refracting light much like a prism. According to fossil evidence, birds have had these structures in their feathers for at least 40 million years.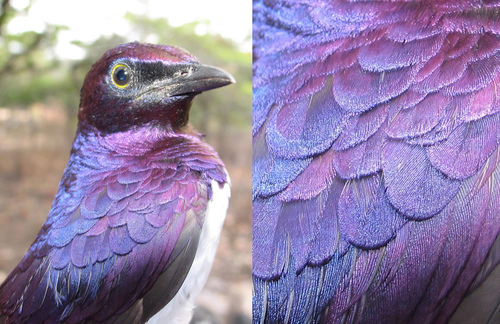 However, the above photos are only of male Amethyst Starlings… take a peak at the female:
Boringggg! This is a great example of sexual dimorphism – differences in appearance between the two sexes of a species – where, as usually is the case, females pale in comparison to the brightly colored males.
(Visited 1 times, 1 visits today)